Slide 1
VinLink™
VinLiNK™ is an online VIN decoding service, that can integrate VIN decoding capabilities into multiple applications.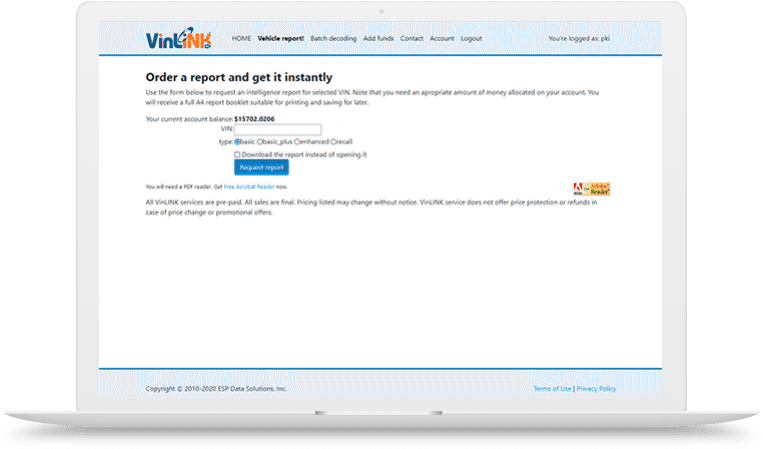 Slide 2
VinPOWER
VinPOWER is a VIN decoding software library that can be directly integrated into multiple systems.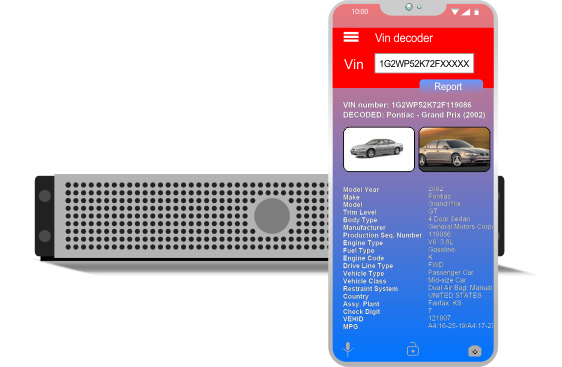 Slide 3
SquishVIN and Year Make Model Tables
Coarse data options for customizable data import and mapping.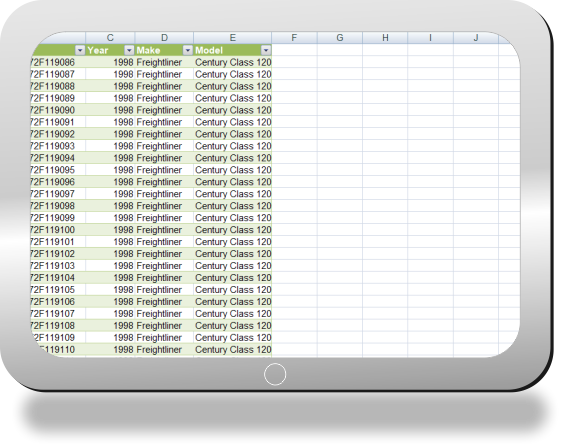 * The picture above is just a visualisation, not real data.
VIN Software for IT Professionals
Looking for VIN decoding tools, software libraries, or extensive databases for building car-related software and developing IT solutions? Trust ESP Data Solutions, more than 20 years in the field, to provide access to extensive car knowledge.
Speak to one of our professionals today to see how ESP Data can offer software solutions for the modern automotive IT professional.
Block
How do you want to process car information?
We have several ways to access VIN information!
Speak to one of our agents about specific VIN decoding needs and how we can meet them today!
Frequently updated data through API
Fast on-premises data with local API
Custom integration or data required? Ask us!
Our process
Data Acquisition:
We gather our information from various sources like NHTSA documents and other technical specification sources.
Then, our skilled data team works with these unstructured text documents, validating them against each other and then redistributing them to our partners. This allows us to keep our VIN software up-to-date and provides the basis of our weekly updates.
Furthermore, this process is proven quality control, ensuring all the data we provide is fresh, tested, and accurate.
Data redistribution:
Once our data is tested, we add it to our database to distribute to our programs.
VinPOWER:
Data-integrated software libraries allow on-premises VIN decoding by utilizing local databases. Additionally, it is available in multiple programming languages.
VinliNK™:
Is the internet-based VIN decoding platform, that provides secure, structured, and up-to-date reports on any vehicle in our database.
Special tools:
Custom data mapping and formatting are available upon request.
Year Make Model Tables:
Basic attribute tables are for custom data processing and mapping.
VINGenerator:
A reverse process tool to generate sample VINs. This is especially beneficial for automatic testing situations.
SquishVIN:
Raw data organized by an abbreviated VIN with basic information such as make, model, year, trim.